MANAGEMENT TEAM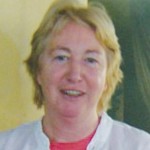 Nuala Ahern (Publications Editor) was the first Chair of Green Foundation Ireland (2011 to 2014). She is a former Green Party Member of the European Parliament (1994 to 2004), was a member of Wicklow County Council (1991 to 1994) and was a founder member of the Irish Women's Environmental Network.
A counselling psychologist by profession, Nuala studied psychology at Brunel University London. She has a deep interest in mythology and modern culture, and is a co-founder of the lecture series Mythical Links. Nuala has also co-edited "Green Values, Religion and Secularism", published by Green European Foundation in 2015, in which Green politicians from different European contexts reflect on the relationship between politics and religion, both in their own lives and in society.
——————————————————————————————————————–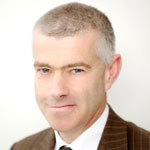 Stiofán Nutty (Director of Educational Programmes) is an experienced management and business consultant with an impressive skill set, and has a background in the horticultural and organic sectors. He is a Certified Mediator and Facilitator and practises in Dublin and Brussels..
Stiofán has also worked as a ministerial advisor in the Department of Agriculture, as well as on environmental issues.
——————————————————————————————————————–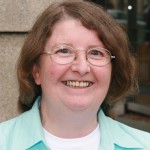 Ann O'Conarain (GFI Administrator) has worked as Personal Assistant to John Gormley for many years, including when he was Minister for the Environment as well as during his period as Leader of the Green Party. Prior to this, she was the Supervisor of the Word Processing Department in the accountancy firm, Ernst & Young.
Over the years, Ann has been involved with NGOs at various levels, most notably when she was elected Deputy National Secretary of the Irish Campaign for Nuclear Disarmament. She was also a volunteer in the Summer Special Olympic Games when they were held in Ireland (where they took place outside the United States of America for the first time). During this time, her administrative skills came to the fore in dealing with teams from two countries (Czech Republic and Hong Kong) which were based in St. Joseph's School for the Deaf in Cabra, Dublin.
——————————————————————————————————————–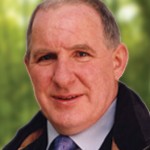 Tommy Simpson (Projects Co-Ordinator) is one of the initiators of Green Foundation Ireland and has been a founder of two other charities with a green agenda, Energy Action and Sonairte – The National Ecology Centre. He has been a professional trainer for over thirty years, and for ten years has specialised in sustainable enterprise development.
Tommy has studied engineering, social science and psychology, and is committed to communicating the green message as effectively as possible.